Aluart
Aluart was one of the first customers for which Pledra's founder, Paul Catinean, implemented Odoo (OpenERP) and from where the idea of the Product Configurator was born.
As a flagpole manufacturer in Switzerland, Aluart sells highly customizable products and they needed a way to present to the customer the products, components and pricing, all while maintaining restrictions and dependencies and conclude the sale in real time without manual intervention. This was achieved with the Product Configurator module suite, in its earliest iteration.
Focus
Manufacturing
Product Configurator
Website
Multicompany
---

Mydisplays
As a manufacturer of large format printing and display systems in Germany, Mydisplays decided to streamline its Operations by using Odoo and find a solution for reducing time and errors in the ordering and manufacturing process of its customizable products.

By using Pledra's Product Configurator, customers can now customize and order directly on the e-shop, with pricing and bills of materials created on spot with no manual intervention, drastically simplifying the sale and manufacturing process.
Besides the initial impelementation, we are continuously supporting Mydisplays in further optimizing their processes and automate their operations, as well as maintaining the infrastructure.
Focus
Manufacturing
Product Configurator
Accounting
Inventory
Odoo E-Commerce
---

Lensplaza
As an online seller of a wide range of optical products in the Benelux area, Lensplaza wanted to simplify and automate their purchasing and logistics processes. For this reason we implemented Odoo and linked their existing Magento e-shop and created connectors to their retail and logistic supplier APIs.
By taking advantage of Odoo's routes and reordering rules we were able to significantly reduce the time needed for placing orders and minimize errors. The complexity of this project was not necessarily given by the processes, but by the multitude of systems that needed to be connected and work in sync.
Focus
API Integration
Procurement
Magento Connector
---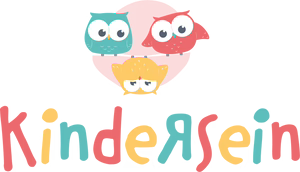 Kindersein
A fast growing e-commerce shop for everything a children's room needs - furniture, accessories, decoration & more. All products sourced with an educational expertise - putting the child's development at the center. Kindersein needed to automate their procurement and invoicing workflows in order to keep up with their growing demand. They also needed to remove any manual process of data entry between the backend ERP and the web-shop.
With previous experience on the connector framework we were able to develop a series customizations to fully manage the automatic communication between their shop and a newly deployed Odoo instance.
Focus
Procurement
API Integration
---

Turnpack
Turnpack has been a been a long-time U.S customer with remarkable experience in the manufacturing sector. Several projects have been implemented in collaboration with Turnpack combining their manufacturing experience with our Odoo customization and implementation knowledge. Through this business relationship spanning over multiple years our engineers have gained considerable experience in Odoo manufacturing implementations.

Focus
Inventory
Manufacturing
API Integration
---

Gastroprofi24
As a newly founded company for online sales of HORECA products, Gastroprofi24 decided to work with Odoo right from the start. Previous experience with Odoo and its workflows by management drastically cut the implementation time. This made it possible to go from concept to production in less than 3 weeks.
Focus
Website
Odoo E-Commerce
API Integration
---

Reclay Österreich

As an experienced consultant in the recycling industry in Austria, Reclay needed a solution for contracts and documents management for an extended network of customers.
At the time of launch, in Austria, only 3 companies have been granted the license to handle waste nation wide and Reclay was one of them.

Our Waste Management System developed in Odoo was producing and handling more than 13.000 incoming invoices for controlling and more than 3.500 outgoing invoices each year.
Focus
Document Management
Accounting
Multicompany
---